Abstract Displays was founded by Carla and Michael Eng because they saw a need in the exhibit industry to provide a dependable resource for their client's face to face sales and marketing events. Backed by a talented team of industry experts, Abstract Displays is a global force in the trade show industry. Their list of awards solidifies their presence as a leader in their industry but also in the community.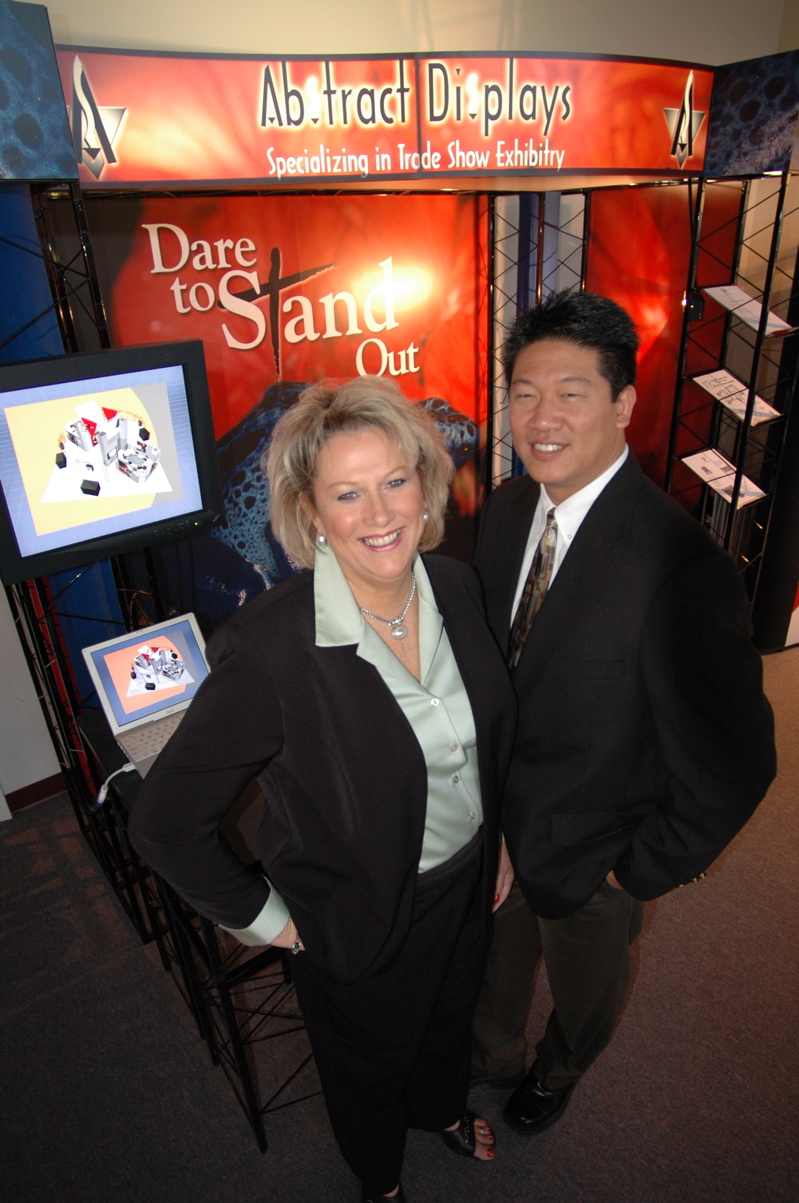 Mike and Carla Eng won the Torch Award from the Cincinnati Better Business Bureau for their outstanding business ethics.
• Headquartered in Cincinnati, Ohio
• 40,000 sq. ft. corporate facility
• Satellite facilities in major U.S. cities and across the globe. Click Here to see our locations.
• Expansive showroom set up like a tradeshow floor. It gets the creative ideas flowing.
WHY ABSTRACT?
It's simple really. We have a devoted, global customer base because we work hard.
• We're experienced — we understand the global marketplace.
• We listen.
• We treat our clients and our staff like extended family.
• We're innovative. Our team is talented, creative, and industry veterans.
• We're thorough. We sweat the small stuff so you don't have to.
• We're honest. We will serve you with integrity and dedication.
• We consider ourselves your business partner. If you succeed, then we succeed.
A note of thanks is our proudest achievement.
"…our booth was the BEST on the show floor….thank you for your help on-site and managing set-up."
KW, Cambridge MA
"With a small budget and big ideas, I was afraid we could not get the booth we wanted. Abstract worked with my ideas and created a booth beyond what I expected and well within my budget."
LC, Jacksonville FL
WE'RE ROUTINELY RECOGNIZED FOR BUSINESS EXCELLENCE
Recognized at America's Small Business Summit, U.S. Chamber of Commerce
Great Lakes Regional Finalist, America's Small Business of the Year Award